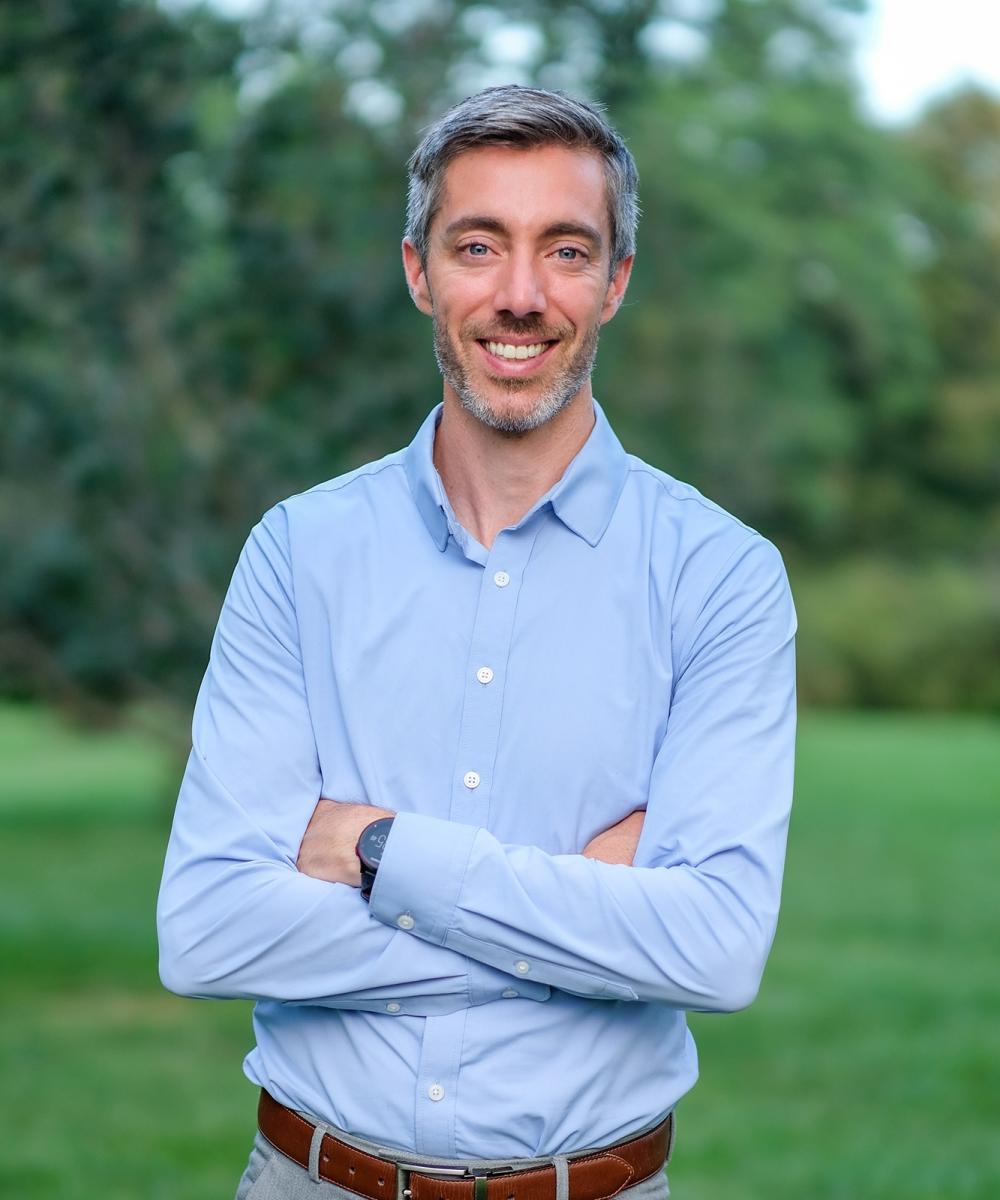 Paul Hefferon

CFP©
Financial Planning Associate
Paul believes in living a life of gratitude and generosity toward others and in being present in the moment, while wisely planning for the future. These values drive how he engages with clients and informs the questions he asks during the planning process. His hope is that you feel listened to and valued in working with him.
Paul is a CERTIFIED FINANCIAL PLANNER™ and holds himself to the highest standards of professionalism and ethics. He believes trust is paramount to your relationship with a financial planner, and he hopes to earn that trust in every engagement with clients.
Personally, Paul is an avid runner and fledgling cyclist. He was an All-American Cross Country and Track & Field athlete at the University of Kansas where he studied Marketing and served in the Student Senate. After school he ran on the professional circuit, competing in the 2012 Olympic Trials Marathon and winning the 2012 Kansas City Marathon.
Paul has two kids, Calvin and Norah. He values nothing more than his role as a dad and loves to be active outside with his kids. When they slow down, they also love a good trip to the library (if you have a good book recommendation, don't be shy!)
Paul understands the value of investing in future generations, and spends much of his volunteer time at Junior Achievement of Kansas City. Over the years he has volunteered in various youth ministries at his church and has been involved with Fellowship of Christian Athletes and Athletes in Action. He dreams of someday publishing a book for kids.
Why did you want to work at Financial Avenues?
I actually reached out to Tracy a year before I was hired because I was attracted to her unique way of working with clients on an hourly basis. We had a conversation in her office, and I came to learn that Tracy's care and dedication to her clients drives everything about the way she operates, from the way we are paid by clients to the collaborative and thorough nature of our planning process. We aligned so well in terms of our motivations and values, I knew I would be a good fit with her firm. When she was ready to expand her business and bring on a new planner in 2020, I jumped at the chance and haven't looked back since.
What piece of financial advice would you give your younger self?
Financially, I would tell my younger self to pay closer attention to where I was spending and have a job for all of my money. In other words, be a more mindful steward of what I was given. In general, though, I would tell him to be kind and generous with himself. Being young and finding your way is difficult, and we all make mistakes. The key is to not be discouraged by missteps, but allow them to teach you in new ways what is true about God, yourself, and the world.
What's one thing you have yet to accomplish on your bucket list? 
I really want to publish a book, or series of books, for kids. I love the wonder and curiosity children have for the world around them, and I want to feed that imagination. On a related note, I would love to do a tour in Oxford, England, of the places C.S. Lewis lived and worked (including a pint at the famous The Eagle and Child pub). He is my favorite author and an inspiration for the way I hope to write.